Professional Bathroom Remodelers for Delaware County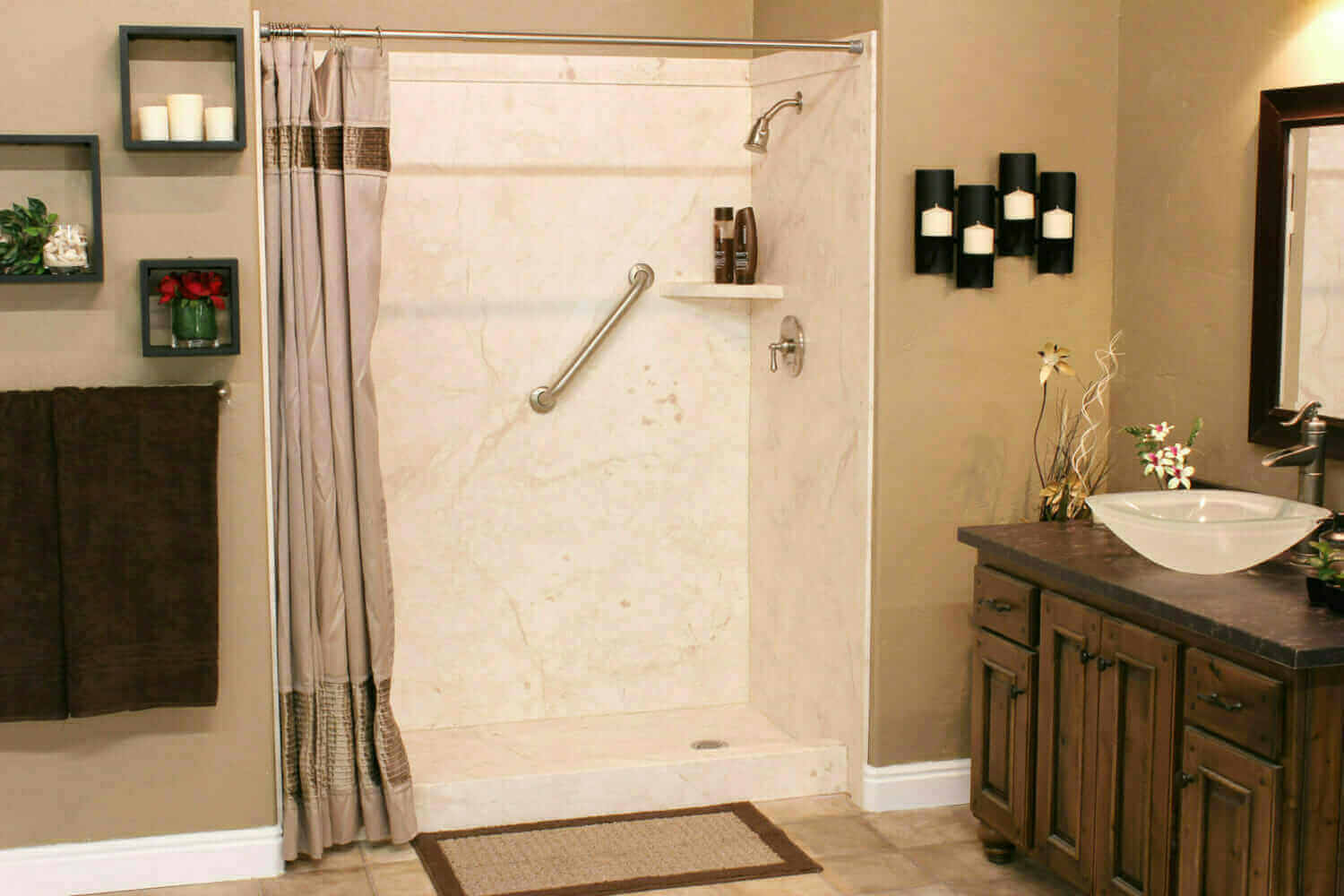 Five Star Bath Solutions of Delaware County is your go-to remodeling company if you want to have the perfect bathroom but do not have too much time and money to spend. We have helped a number of homeowners in Delaware County realize their perfect bathroom dreams with installations in just a day.
With expert skills and decades of experience, our bathroom remodelers in Delaware County will take care of all the aspects of remodeling. Your dull and boring bathroom will be transformed into a luxurious retreat while ensuring high functionality and safety. You will be guided every step of the way by our experts.
We are experts in bathroom remodeling and have a team of creative designers who will make sure you get a bathroom as you have imagined. Whether you have an idea in mind, a picture of it or want our designers to show you something to choose, we can take care of it all with high professional standards.
We take Care of All Bathrooms
The professional bathroom remodelers from Five Star Bath Solutions of Delaware County are famous for the high level of commitment and expertise they have which makes any bathroom remodeling task a success. We can transform any bathroom into a luxurious one regardless of its size.
All our projects are completed on time and in a budget friendly manner. We also keep a close eye on the aesthetics, hence the finished product will be no less than a beautiful transformation pleasing to the eye and fully functional as well. We take care of your personal preferences while remodeling your bathroom.
We have outstanding solutions for bathrooms of all shapes and sizes. We are the top choice of homeowners in Delaware County when it comes to bathroom remodeling as we have many successful remodeling jobs on our portfolio. Also, we do not compromise on the quality of materials at all.
Get the Job Done from Specialist
At Five Star Bath Solutions of Delaware County, we have a list of contractors who have experience of years when it comes to renovating or remodeling any space. We offer cost efficient solutions with high quality and functionality.
Our professional remodelers have a knack for creativity. They keep a close eye on the latest trends, techniques, and designs. Thus, you will get the latest bathroom design in accordance with your specific needs.
We Care for More than Just Our Profits
What sets Five Star Bath Solutions of Delaware County apart from all other remodelers in Delaware County is the fact that we are not just running after our profits. What we aim for is client satisfaction and happiness and it is not possible without providing them high-quality results.
With our expert designers and installers, you are bound to get nothing short of the best quality bathroom remodeling services in Delaware County. Contact Five Star Bath Solutions of Delaware County for all your bathroom remodeling needs.
Premium Services
We offer bathroom transformations like none other. Our services are not just confined to the design of the bathroom, but we take a step ahead and provide our clients with premium services that include:
Free in-home estimates
Prevention of mold and mildew through our anti-microbial service technology
A wide range of customizable accessories, showers, and bathtubs
Walk in bathtubs and other accessible remodeling options
Your dream bathroom gets installed in just a day
Contact Us Today
Our professional bathroom remodelers in Delaware County work efficiently and quickly helping you save time and money. You get a fully functional transformed bathroom in just a day with Five Star Bath Solutions of Delaware County. Call us today at (610) 298-0302 to get a free in-home consultation and estimate.