Phoenix Walk-In Tub Installers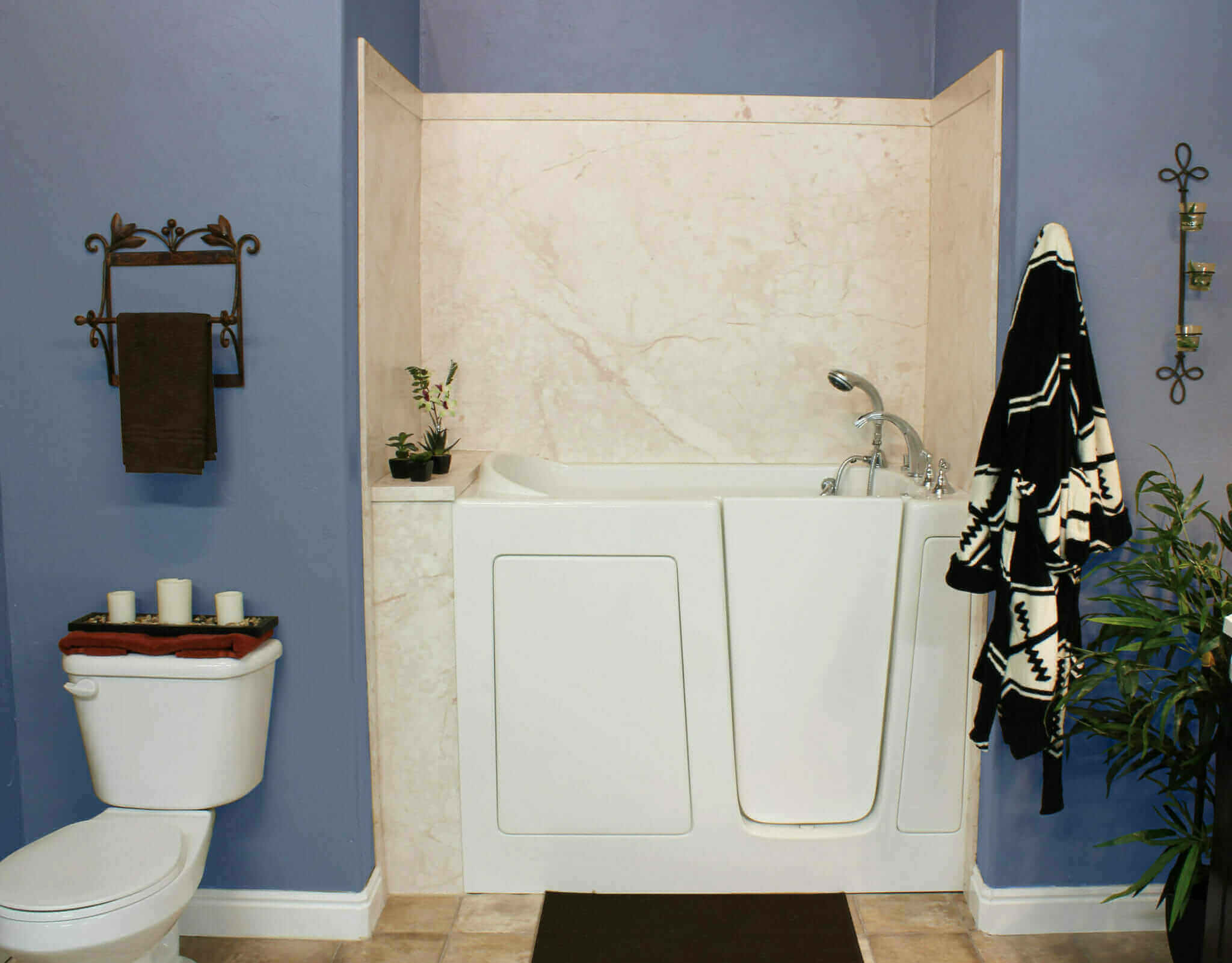 If you are considering bathroom remodeling, you should let Five Star Bath Solutions of Phoenix replace your existing shower or high-rise bathtub with a premium quality walk-in tub. Our walk-in tub will greatly increase the safety, comfort, and luxury of your bathing experience.
Optimum Safety and Comfort
When it comes to safety and comfort, walk-in tubs from Five Star Bath Solutions of Phoenix are the best. Our walk-in tubs have a leak-proof door seal that provides easy access. Other safety features include anti-slip surfaces and built-in grab bars.
Moreover, our walk-in tubs come with hydrotherapy features that provide maximum comfort. It will help provide optimum relaxation. You can choose from different options that will bring a spa-like experience directly to your home.
Hygienic and Clean
Walk-in tubs from Five Star Bath Solutions of Phoenix feature anti-microbial properties. The tubs are resistant to the formation of mold, mildew, and other microbial pathogens. This ensures a clean and hygienic environment that is particularly ideal for children and seniors.
Variety of Walk-in Tubs
At Five Star Bath Solutions of Phoenix, we have a large variety of walk-in tubs of different sizes, colors, and design options. Our walk-in tub installers will help you select the best bathtub for your bathroom. We can help you select a bathtub that perfectly matches with the existing decor of the bathroom.
Whether you have a small or a large bathroom, you can select a walk-in tub that perfectly suits your requirements. What's more, when you contact Five Star Bath Solutions of Phoenix, we can transform your bathroom in just one day. Our experienced walk-in tub installers will help you during every stage of the process to ensure that everything is exactly according to your requirements.
High-Quality Material
Our walk-in bathtubs are made of the finest quality acrylic material. The nonporous surface of the tub restricts the formation of dirt, dust, and grime. As a result, you will spend less time cleaning the bathtub. Our bathtubs won't chip, crack, discolor, or develop any other defect. In the case of any manufacturing defect, Five Star Bath Solutions of Phoenix will replace the product free of cost for you. That's our promise.
Walk-in Tub/Shower Combo
If you want to enjoy the convenience of a shower and the comfort of the bathtub, our walk-in tub and shower combo can perfectly meet your needs. The combo includes a shower wand, easy-to access control, a personal hygiene bidet, and massaging water jets.
Our walk-in tubs are made in the USA. They are highly upgraded and come with many convenience and safety features without extra cost to you.
Antimicrobial Properties
Air jet systems
Aromatherapy features
Leak-proof door seal
Heated seat and backrest
Hydrotherapy
Easy access low-step threshold
Minimum waiting time due to fast flow drain
Multiple color options
FREE Consultation
Do you want more information about walk-in tubs from Five Star Bath Solutions of Phoenix? If so, please contact us at (480) 382-5950. Our customer service representative will answer all your questions regarding walk-in tub installation. We strive to make bathroom remodeling more affordable, worry-free, and more enjoyable for you.