Chester County Walk-In Tub Installers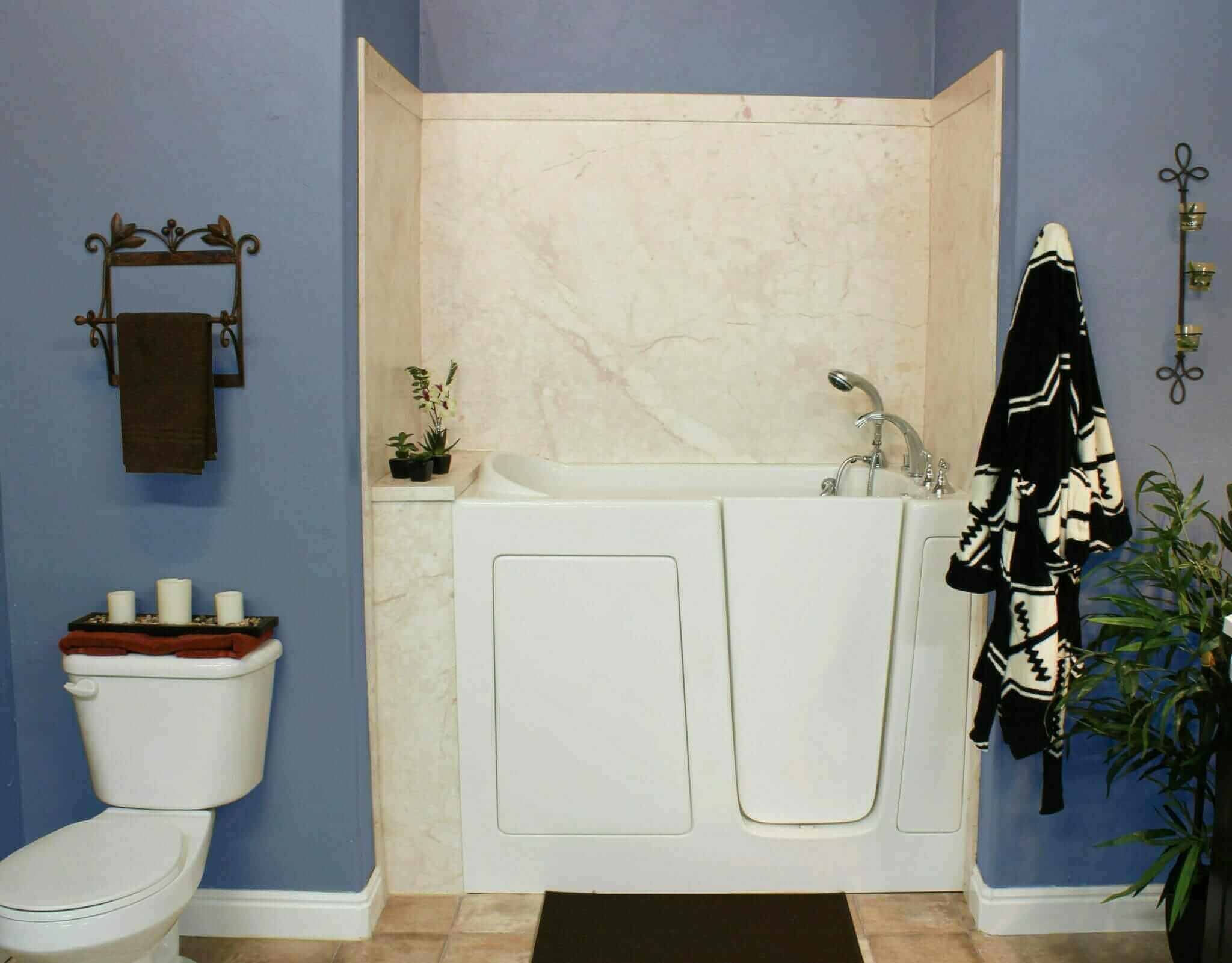 Walk-in tub installation from Five Star Bath Solution of Chester County can help transform your bathroom into a comfortable, safe, and luxurious place. The best thing about our walk-in tubs is that they allow safe and easy access. There is minimum risk of slip and fall injuries, which is common with traditional bathtubs.
Maximum Safety and Convenience
Five Star Bath Solutions of Chester County recognizes the potential hazards in any bathroom. The risk of falling is particularly high for toddlers and seniors. Our walk-in tubs have a lot of safety features including grab bars, anti-slip surfaces, and many others, which make bath time a safe and comforting experience.
Some of the value-added features of our walk-in tubs include:
State-of-the-art aromatherapy system
Anti-microbial properties
Minimum waiting time due to fast flow drain
Handheld shower nozzle
Multiple colors and design options
Leak proof doors
Air-massage jet systems
Heated backrest
Enjoy Your Bath in Perfect Luxury and Comfort
Our walk-in tubs feature a number of luxury options such as hydrotherapy and aromatherapy. These options allow you to indulge in a relaxing and comforting bath relieving stress, body aches, and pain. Massaging water jets and other features of our walk-in tubs will allow you to relax in a perfectly soothing and enjoyable bath.
Clean and Hygienic
Walk-in tubs from Five Star Bath Solutions of Chester County are made of anti-microbial properties. This creates a clean and hygienic environment. It is especially ideal for small children and seniors who have weak immune systems.
Same Day Installation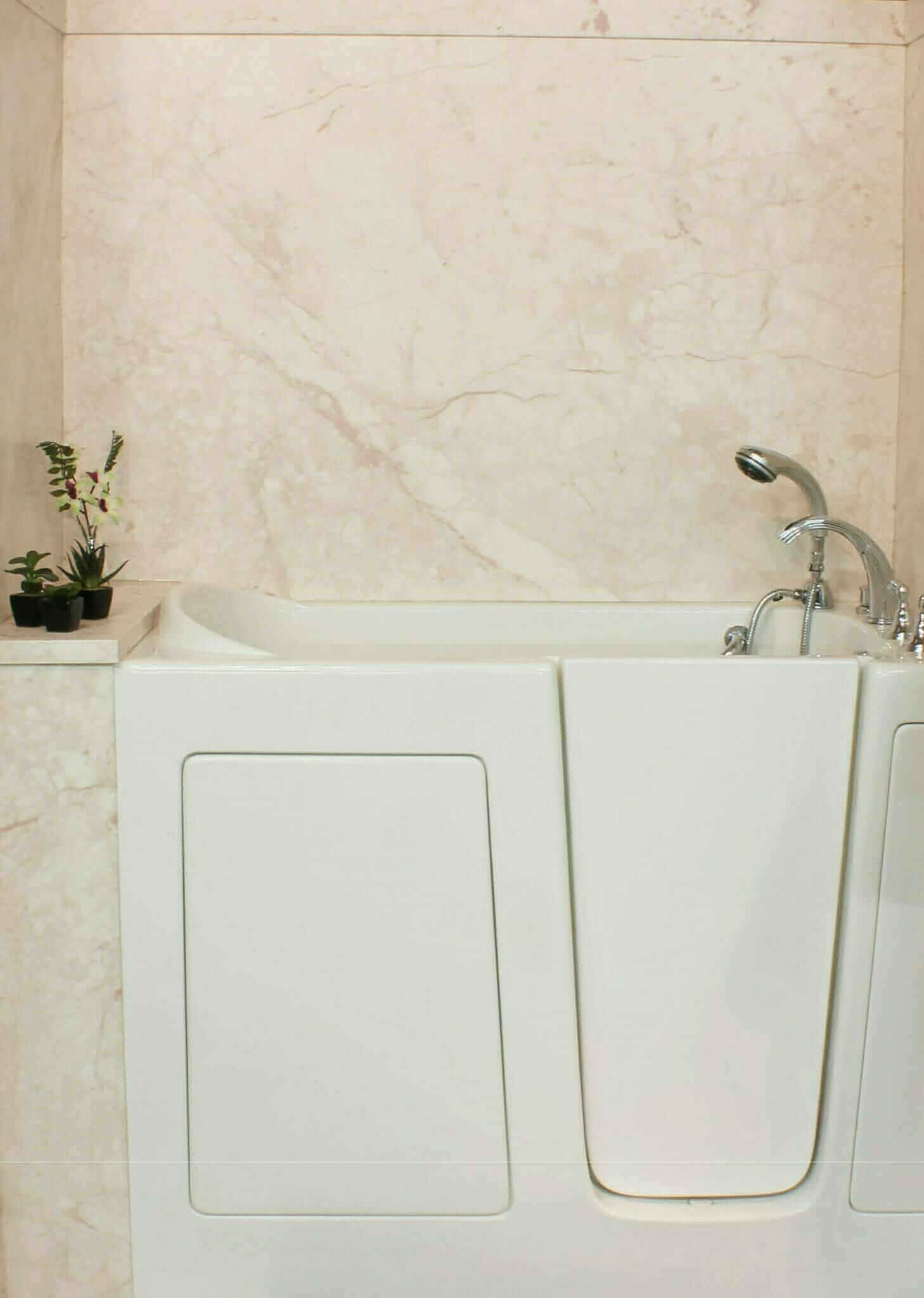 Most people are pressed for time due to their busy schedules. They can't spend days for a bathroom renovation project. At Five Star Bath Solutions of Chester County, we fully recognize this and therefore can install the bathtub in just one day. You won't have to wait long to enjoy a comfortable and soothing bath.
In addition, our walk-in tub installers will clean-up the mess after installation. When you're ready to improve the accessibility, safety, and luxury of your bathroom, contact Five Star Bath Solutions of Chester County.
High-Quality Durable Product
All of our products are made of high-quality durable materials. The acrylic, non-porous surface of the bathtub ensures long lasting comfort. We guarantee that the product won't chip, crack, or discolor with use. In the case of any manufacturing defect, we can replace the bathtub free of cost to you.
Walk-In Tub/Shower Combo
If you want to enjoy both the convenience of a quick shower and the comfort of a walk-in tub, contact Five Star Bath Solutions of Chester County for a walk-in tub/shower combo. Our combo has a lot of comfort and luxury features including massaging water jets, easy-to access controls, and therapeutic options that can help relieve pain and boost energy.
Our product is highly customized and upgraded. Our walk-in tub installers will ensure a professional and worry-free renovation. You can have a cleaner, more hygienic and enjoyable space when you contact us for your walk-in tub installation.
FREE Consultation
In order for you to make an informed decision regarding your bathroom renovation, we provide a free in-home consultation. Once we know your preferences and budget, we will offer you a solution that will best suit your needs. Contact Five Star Bath Solutions of Chester County today at (610) 298-0088 to let us transform your current bathroom into a modern, relaxing, and comfortable place.