Wall Surrounds
Vancouver Tub and Shower Wall Systems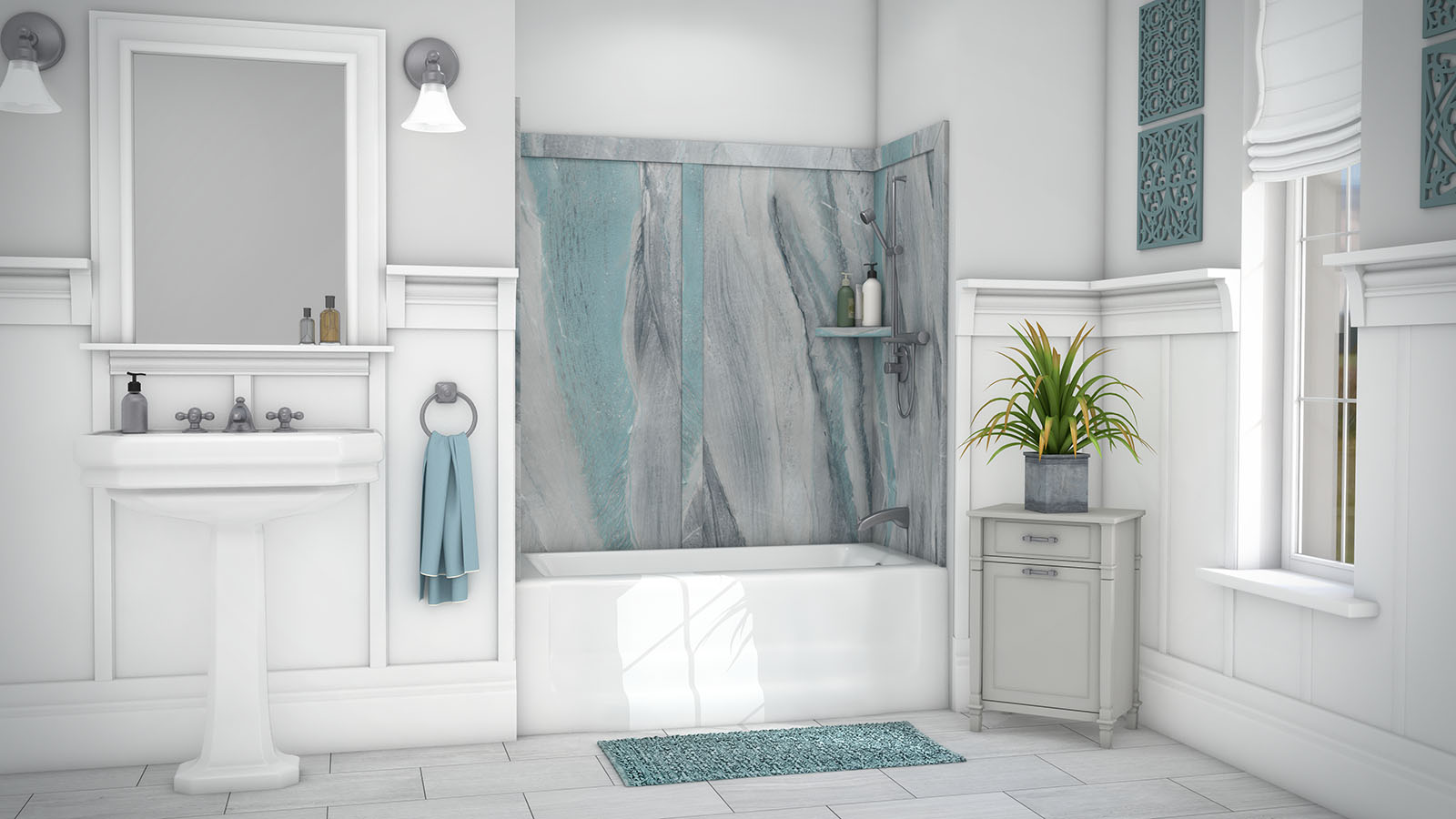 Give your bathroom an instant facelift with our top-of-the-line tub and shower wall surrounds.
At Five Star Bath Solutions of Vancouver, we make sure every bathroom has a unique and distinct look. From offering our customers a wide range of options to buying the best materials, we take care of all your remodeling needs. Our wall surrounds are manufactured especially for your bathroom, so they can fit in flawlessly and make your bathroom look like something you would only see in glossy home décor magazines.
So, what makes our wall surround systems the best in town? Let's find out.
Durable and Waterproof
Bathrooms are vulnerable to mold and mildew. They are also the most common breeding ground for different bacteria and microbes, posing a danger to your health.
Five Star Bath Solutions of Vancouver not only creates elegant and luxurious bathrooms, but we also make sure to use products that are functional, durable, and waterproof. Though most homeowners may not realize, using low-quality materials with porous surfaces can cause water damage. This ultimately results in structural damage.
Our tailor-made products come with protective sealant coating, keeping water from seeping into the flooring and shower wall. We also don't use grout; all the corners and edges of our wall surrounds are properly sealed to prevent moisture from destroying your bathroom.
In other words, your bathroom will look clean and fresh for several years to come, offering you and your family a safe and comfortable space for bathing.
Flawless Installation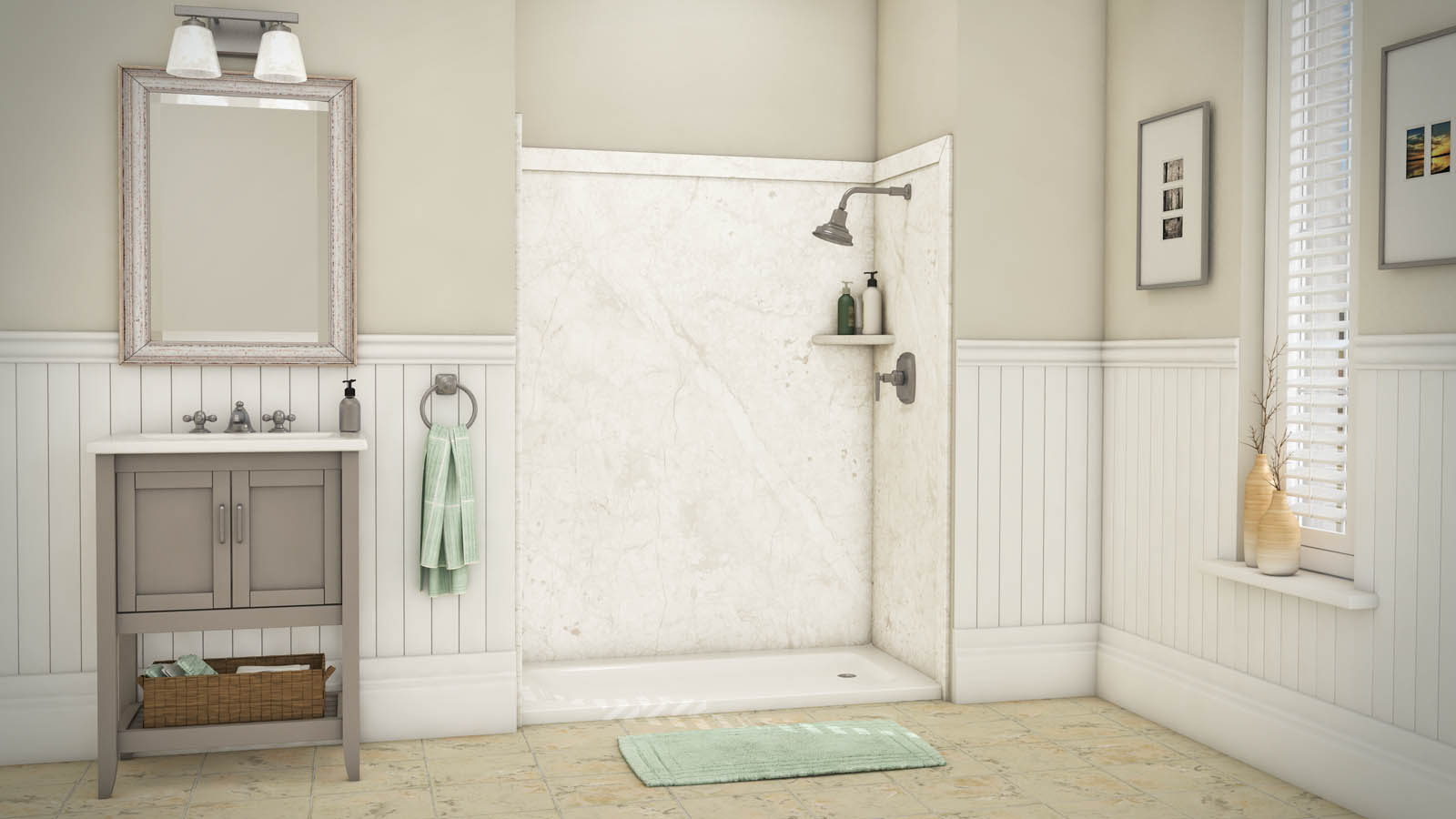 We don't compromise on our quality. Our team of certified installers will pull out all the stops to ensure a swift and smooth installation process. These professionals undergo hours of training to learn the latest installation techniques put together by the manufacturers, so they know how to get the job done in the least amount of time.
The bathroom renovators at Five Star Bath Solutions of Vancouver excel at what they do. Our work ethic, combined with our quality products and budget-friendly solutions, make us one of the most trusted names in the world of bathroom remodeling. We also take care of all the mess created during the remodeling process, so you aren't left with cleaning up the excess material at the end of the day.
24-Hour Installations
Our quick installations give us an edge over all other bathroom remodeling contractors in Vancouver.
While most companies may take a week or longer to make small renovations in your bathroom, our expert technicians can give your space a floor-to-ceiling transformation in as little as a day. Thanks to our streamlined process and highly experienced crew, most installations and shower conversions are completed within 24 hours.
That means your entire family does not have to cramp into one bathroom for weeks. Moreover, you won't have to worry about the water being shut off or deal with the renovation crew coming in and going out of your house for several days.
If you want to update your tub or shower wall surrounds, Five Star Bath Solutions can help you out. To get started, please contact our cordial staff by dialing (604) 243-2933 or filling the online form. Our expert consultant will soon visit your home for a free estimate meeting.