New Brunswick
[widgets_on_pages id="New Brunswick"]
The following is a list of our major Bathroom Renovations Contractors for New Brunswick.
Please click on the location nearest you!
---
| Fredericton | Moncton | Saint John |
| --- | --- | --- |
| | | |
---
Your New Brunswick Bathroom Renovations Experts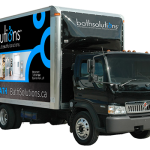 If you live in New Brunswick, then you might be interested in a bathroom remodeling, or in bathroom renovations. Either of these two product can make a homeowner's everyday lives significantly better. It can also increase the value of their home. At Bath Solutions, our experts have completed thousands of renovations, and remodels. We take pride in meeting our customer's needs. Our New Brunswick installers have levels of bathroom knowledge that are unmatched. For these reasons we can provide quick, and fantastic installation.
Unparalleled Experience
The years of bathroom renovation experience that we have built up in New Brunswick means that we can turn your bathroom into the room that you have always dreamed of. Whether you want a walk in tub, a tub conversion, or any other bathroom remodel, we have the expertise required.
Not everyone wants a full-scale bathroom remodeling however. That is why we specialize in providing cost-effective alternatives. We provide both shower liners, and durable tub liners that are easy to clean, that can be installed in just one day, and that resist mildew and mould growth. Every single one of our remodels complies with all federal, state, and local laws. This means that you can be assured that we meet the highest standards.
Unrivaled Selection
Do you want a bathtub to shower conversion, or a bathtub liner in your existing tub? Whatever you want, Bath Solutions are the company to choose. We offer an unbelievable range of bathroom remodel products. Our experience ensures that your bathroom will be accessible for everyone, and look more appealing, and be more functional.
To give an example, many people prefer to take a shower rather than a bath. This is why we offer tub to shower conversions, that will provide a spacious shower area that you can use daily. On the other hand, some people might prefer to make their tub more accessible. For these people we offer fantastic walk-in tubs. They have built-in seats, slip-resistant flooring, grip rails, and low thresholds. All of these things designed to make bathing incredibly safe.
Unbeatable Quality
Whichever bathroom remodeling service you chose, our years of experience in New Brunswick, as well as our commitment to delivering high quality ensure that your outdated bathroom will be transformed into a beautiful and relaxing space. Like you have always dreamed.
Free Estimate
If you've decided that our experience, professionalism, and dedication are the right for your dream bathroom, and you are ready to go ahead, then pick up the phone and call us today. We offer a completely free, no obligation estimate. We will come to your home, assess the job, and discuss your requirements. Afterwards, we will produce an estimate so that you know exactly how much you will spend if you choose us for your bathroom renovations, or bathroom remodeling.
Why New Brunswick Bath Solutions?
On Budget: Choose from renovations of all sizes to fit your particular situation, home and budget
Beautiful Transformations: Beautifully completed transformations to bring the style and comfort you deserve
Trusted: Enjoy the ease and professionalism that comes with a trusted contractor
Request an Estimate Online!
Error: Contact form not found.
---
---
Fun facts about New Brunswick, Canada:
History:
The beautiful province of New Brunswick, Canada first became an official part of the country on July 1, 1867. This modern maritime province has a population of over 750,000 residents and a total land mass of 28,150 square miles. This mostly English speaking part of Canada has multiple river system that includes the St. Croix River, the Saint John River and the Nepisiguit River. A wonderful province for boating, this Canadian state borders the Atlantic Ocean.
Living:
The Appalachian Mountains is just one of the natural features that make New Brunswick such a beautiful place to visit. The official bird of the province is the Black-Capped Chickadee and the official flower is the Purple Violet. The weather of this coastal province is wide range depending on the area but overall temperatures from winter to summer range between 7 to 78 degrees. Another weather anomaly that is common here is rolling fog. Some regions of the province have more than 100 days of fog every year.
Hockey is one of the most popular sports that are played in New Brunswick and it is governed by the Hockey New Brunswick or HNB which controls and regulates a large number of leagues for both children and adults. Bowling is also a popular sport and many people flock to bowling alleys during the colder months. The International Candlepin Bowling Association is located in the province and residents from all over the area are members.
Known for its forestry and fishing industries, this Canadian province has many rural areas. Some of the freshest king crab, lobster and scallops are caught off this province's pristine coast line. In the larger cities, the service industry is the largest employer as well as the health care industry. Tourism is also important to New Brunswick, Canada which brings in lots of visitors each year to witness its amazing natural beauty.
[widgets_on_pages id="local_painter_by_state"]