Professional Bathroom Remodelers for Wilmington
If you want to transform your bathroom into a well-designed room that is safe, functional and beautiful, Five Star Bath Solutions of Wilmington is the best option for bathroom renovations. When it comes to bathroom remodeling, we are the experts! We can help you turn your bathroom into the perfect bathroom you have always wanted.
You can tell us your ideas about the transformation you want in your bathroom or if you are not sure about the design, you can ask one of our experts to present ideas and you can choose the one that suits you the most according to your needs, lifestyle, and budget.
With our bathroom remodelers in Wilmington, you get all the creative ideas, product knowledge, and expertise at one place. Our experts will also guide you about the best designs and fittings according to the available space and your budget. This will make the remodeling process an easy one for you.
Relax While We Take Care Of Your Bathroom Remodeling
Our experts can transform your bathroom into a luxurious space you have ever wanted. Whether you are looking for some minor changes in the design or fittings or want to completely remodel the bathroom, we can do it all for you with great quality service and within time.
Five Star Bath Solutions of Wilmington has a wide experience under its belt when it comes to bathroom remodeling tasks. Big or small, we have the necessary expertise needed to complete a bathroom remodeling job in the most efficient manner possible.
We Are The Top Bathroom Remodelers
When it comes to bathroom remodeling, Five Star Bath Solutions is the top choice of homeowners in Wilmington. Whether you want to replace the old bathtub or want a complete makeover, our experts have you covered with premium quality materials and excellent service.
We have more than 10 years of experience transforming normal bathrooms into dream bathrooms. We are aware of all the little things, the dos and don'ts and the rules and regulations. With our professional bathroom remodelers in Wilmington, you can rest assured that your project is in the hands of experts.
Impressive Quality And Great Designs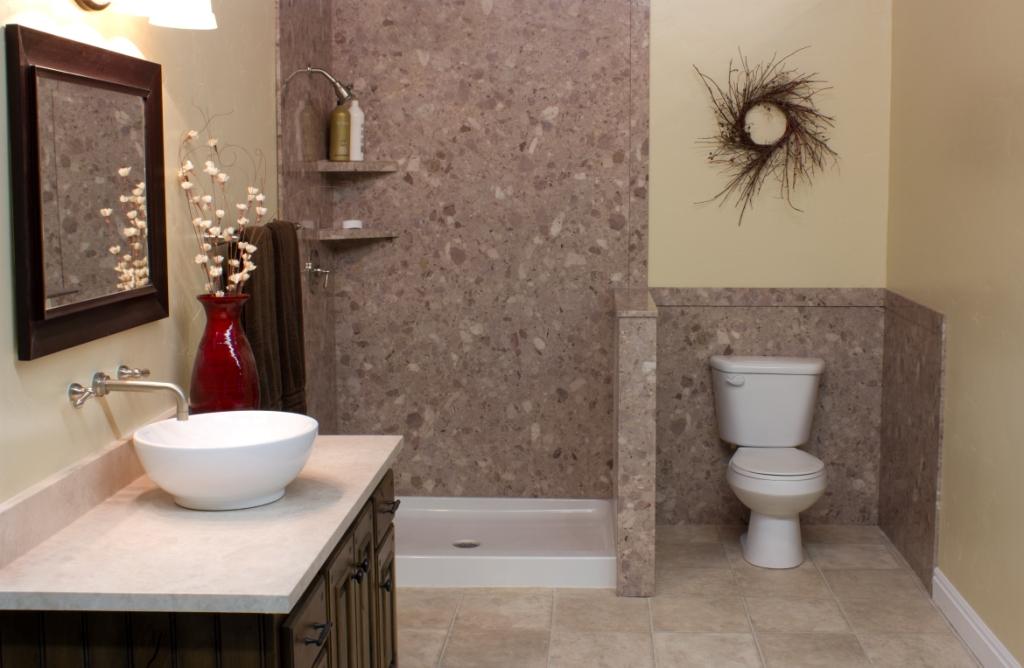 No matter what kind of a remodeling service you need, we make sure it is completed in the most professional manner. We have a design team that keeps a close eye on current trends to perform an upgrade that is trendy and stylish.
Regardless of the type of remodeling job you are getting done, we make sure it is done in style. We have special discounts for those on a budget. All of our services are reasonably priced to give everyone a chance to transform their baths into beautiful relaxing spaces!
Turn Your Dreams Into Reality
At Five Star Bath Solutions of Wilmington, we have professional bathroom remodelers who can turn your simple bathroom into a dream bathroom. Whether it is a small bathroom or a grand one, we can transform it for you in no time.
Our range of extensive bathroom remodeling services include:
Installations completed in a day
Trained and certified designers and installers
Customized products based on your needs
Anti-microbial surface technology that prevents mold and mildew
Free in-home estimates
Wide variety of customizable bathtubs, showers, and accessories
Accessible bathroom remodeling options
Professional Bathroom Remodelers in Wilmington
Our bathroom remodelers aim to create a relationship with customers built on trust. We, therefore, offer bathroom remodeling solutions that last a lifetime. If you choose Five Star Bath Solutions of Wilmington, you are sure to get the job done in the perfect and professional way.
We will transform your bathroom into the place you have envisioned. We do all the transformations keeping in mind the latest design trends of the market.
Free In-Home Estimates
Contact our professional bathroom remodelers in Wilmington at (302) 600-1651 today, and get a free in-home estimate. Five Star Bath Solutions of Wilmington completes installations in just a day so you can start using your bathroom in no time.