Chester County Complete, Professional Bathroom Remodeling
Bathroom remodeling projects are often the most complicated project in the home. They require a detailed inspection and precise work or otherwise you can become prone to long-term damage to the area. To save themselves from the troubles of bathroom-related problems, most people opt for Five Star Bath Solutions of Chester County. We are among the best in the industry for bathroom renovations.
Excellence Guaranteed
What defines Five Star Bath Solutions of Chester County is the fact that we guarantee excellence in every project. You will be able to enjoy a quick, professional, and quality-based service which will leave your bathroom with the most contemporary aesthetics. To shed more light on what exactly we offer, we have jotted down a few of our competitive advantages.
We use products and materials that offer a lifetime warranty.
Our prices are extremely reasonable.
The entire team is well-experienced and well-trained
We offer promotions.
It takes a day for our expert team to complete the entire bathroom remodeling project.
Single-Day Solution
At Five Star Bath Solutions of Chester County, we offer you a single-day solution to your bathroom remodeling project. You can revamp any bathroom in your home without any hassles. Also, if you are moving to a new home, and want to hire a service that would offer top-quality bathroom remodeling services at the last minute, we are your best choice.
Our team of experts has the capability of transforming your bathroom into a contemporary space. We know exactly what your bathroom needs which allows us to offer a wide range of products. From removing the older materials to installing new ones, and from finding the potential issues to getting them fixed, everything can be done in a single day.
Five Star Bath Solutions of Chester County has years of experience. We can offer exactly what you want without wasting much of your time. The best part is that we also clean up the mess once the renovation is complete. This saves you a lot of time and effort.
Perfectionism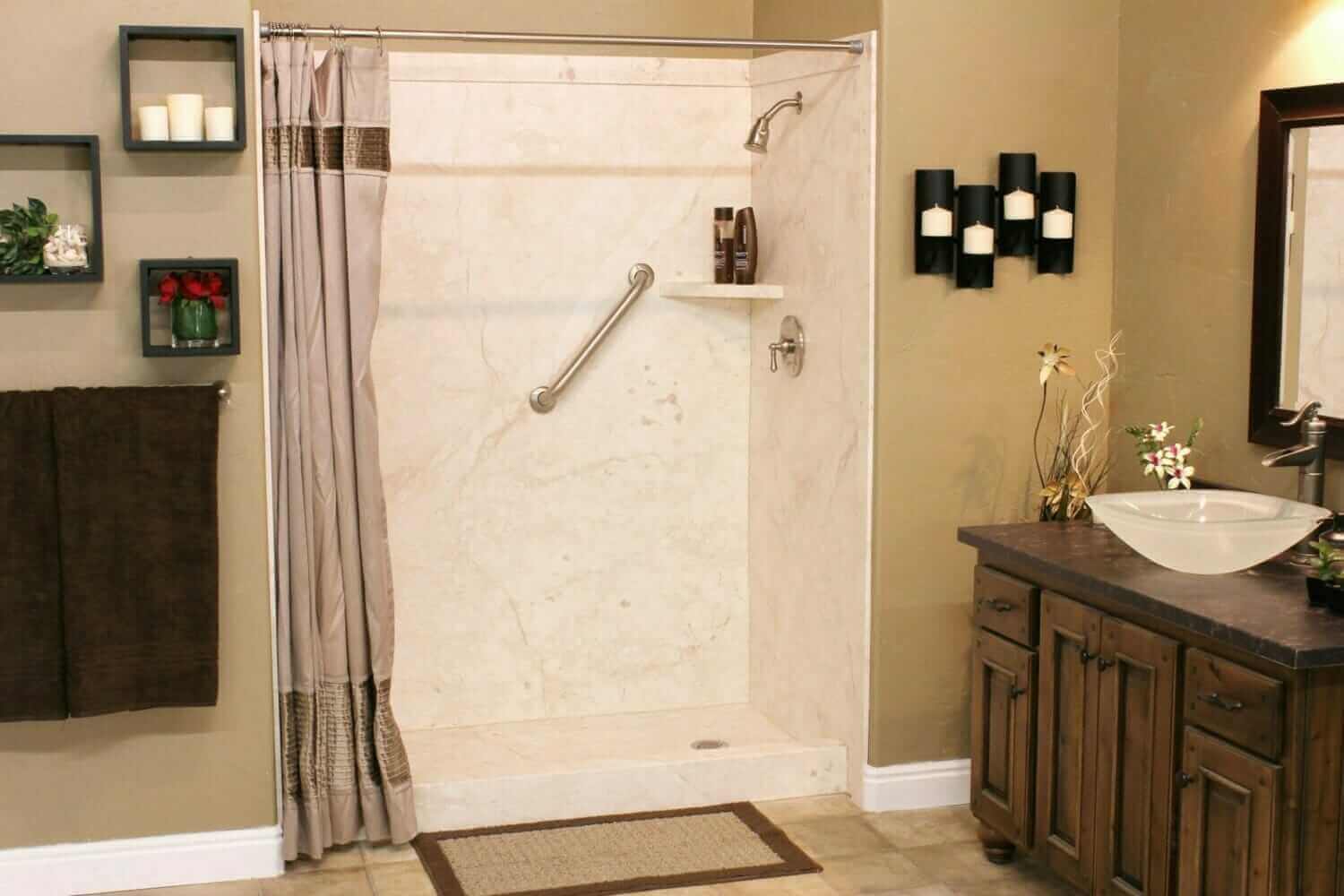 There is a reason why so many people say Five Star Bath Solutions of Chester County is a vision of perfectionism. We can bring your vision into your home! The professionals at our company don't just opt for a design and begin work. We take into account your creative solutions and meet you halfway in offering a solution that is both—aesthetically appealing and great in utility.
We also offer you a free consultation service so that you are satisfied prior to even hiring us for the job. Everything we do is centered around your satisfaction including a premium delivery of products and services.
Hub of Creativity
Bathrooms are a key part of your home, so much so that they can play a great factor in elevating the worth of your home. This is why Five Star Bath Solutions of Chester County is always available to provide unique ideas and services. We excel at creating appealing designs for your bathroom which is another reason why so many people in Chester County prefer hiring us for the job.
All Sorts of Makeovers
A bathroom remodeling project is all about a complete makeover. Our team of professionals at Five Star Bath Solutions of Chester County offers everything that can make your bathroom look more contemporary, and consequently, more appealing to the eye.
We believe in offering quality-based services. This compels us to offer you the best materials. At Five Star Bath Solutions of Chester County, we also take customer service very seriously. Our existing clients and customers can vouch for the professionalism and friendly behavior of our team members.
In addition, our customers also prefer us for the dedication we show to get the job done with sheer quality in a limited amount of time.
Hiring the Best
If you are looking forward to renovating your bathroom and turning it into an exquisite space in your household, all you have to do is hire Five Star Bath Solutions of Chester County. We are the best bathroom remodelers in Chester County; our large portfolio speaks for itself. Contact us at (610) 298-0088 today to find out how we can help you with all of your bathroom renovations.