Montgomery County Complete, Professional Bathroom Remodeling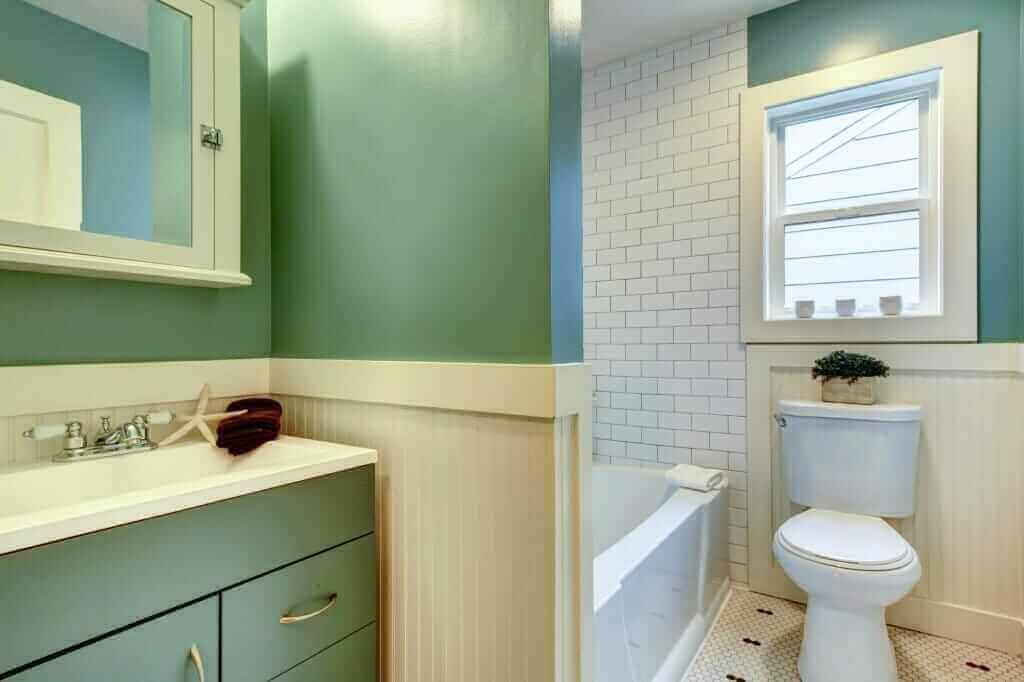 Bathroom remodeling can be completed within a day, thanks to Five Star Bath Solutions of Montgomery County. We offer our customers the most top-notch services in the market. Having a team of expert professionals, we have the liberty to offer you a bathroom renovation like no one else.
Uncompromised Quality
One of the defining features of Five Star Bath Solutions of Montgomery County is our high quality. We believe in bringing your dream bathroom to life. Our professionals only use products that are known for their sheer utility and performance. Whether it is the showers in your bathroom or the taps, everything installed boasts a quality that speaks for itself.
Our team ensures that it comes up with designs that are nothing less than pieces of art. All of our architecture is specialized, guaranteeing a bathroom that is unique in all aspects. With the shortest possible turnaround period, you get to witness a bathroom remodeling project like you've never seen before.
Five Star Bath Solutions of Montgomery County are known to offer a wonderful experience whether it be installing top-quality projects or simply by meeting customers in a friendly, yet professional manner. Hiring us also makes it a whole lot easier to get the work done on time since we guarantee you that!
Services Like No Other
Bathroom remodeling is not just about using high-end products. There is a lot more that Five Star Bath Solutions of Montgomery County takes into account during the remodeling project. Our team of experts ensures that the entire installation work is done with great efficiency. To shed more light upon our services, here is what we are mostly known for among our clients:
An inexpensive solution to major and minor bathroom repairs.
Professionals that are certified for the job.
High-quality fixtures used.
The entire bathroom remodeling project is complete within a day.
There are different discount and promotions offered from time to time.
The Ideal Way to Get the Job Done
Hiring Five Star Bath Solutions of Montgomery County is the ideal way to get your bathroom renovated. From customer-oriented solutions to the best practices of the industry, you get to witness the vision of the bathroom remodeling project come to life. What makes us different from the competition is that we don't set our creativity apart from yours.
Instead, our team of professionals sits down with you to hear what great ideas you have in mind. The designers then incorporate those ideas with the creativity of their own. The result is a bathroom that boasts eye-catching aesthetics and great utility.
High Standards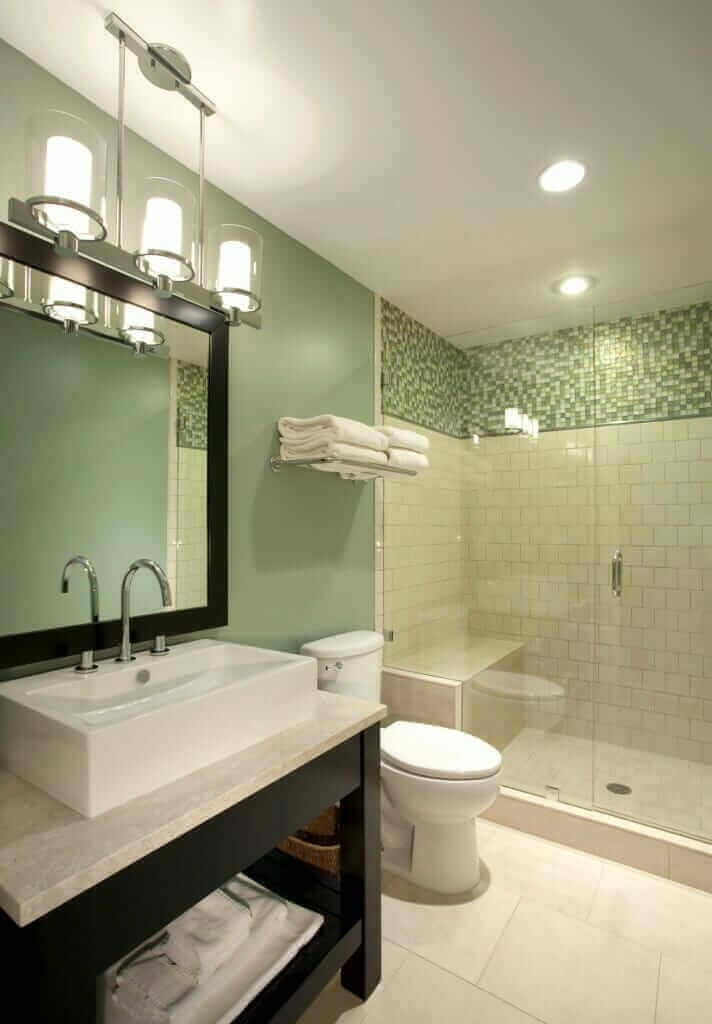 At Five Star Bath Solutions of Montgomery County, we don't just remodel your bathroom. We care for your renovation requirements, and know the value your bathroom can add to your home. This is why our team only sticks to some of the highest standards of work. We ensure that our team is well-aware and excels the most contemporary practices of the industry.
Our designers are always following the industry and creating unique ideas they could offer our clients in order to make the bathroom even better. With efforts like this, it is fair to state the when it comes to bathroom remodeling in Montgomery County, we sure stand out!
Five Star Bath Solutions of Montgomery County does not work alone. We remain connected with some of the top vendors and suppliers. We constantly work hard to try and make the products and our services cheaper for you without compromising on the quality. In fact, our budget-friendly solutions are what we're known for in Montgomery County.
We Are an Icon
In the bathroom remodeling industry, Five Star Bath Solutions of Montgomery County is an icon every business looks up to. We are known for assisting your remodeling needs in the best possible manner, keeping most of your hard-earned income in your pockets. This is yet another reason why our customers show so much confidence in hiring us for the job.
Contacting us for your bathroom remodeling in Montgomery County will certainly be among the best decisions you make. It is because we offer quality services, use high-end materials, and provide flawless designs.
We Offer Free Consultation
Five Star Bath Solutions of Montgomery County offers you beautiful bathroom remodels. This not only changes your bathroom but also elevates the price tag of your property. Meet us for a free consultation session prior to hiring us so you have no doubt hiring the best in the industry. For more information, simply dial (610) 200-6894 and get in touch with us.