Montgomery County Shower to Tub Conversions
Have you ever dreamed of having a comforting bath in a luxurious bathtub? Five Star Bath Solutions of Montgomery County will turn that dream into a reality. We are one of the best bathroom remodeling services in Montgomery County. We have an experienced team of professionals who know exactly how to convert your shower into a deluxe bathtub. The best part is that we only take a day to complete the entire project.
Affordable Solution
Five Star Bath Solutions of Montgomery County offers the most affordable solution to shower to bathtub conversion. Our team of professional installers have the expertise to install a new bathtub in place of your existing shower. We don't just get working on the project. Instead, prior to beginning the job, our workers inspect the entire bathroom to have a better idea of how to go about the project.
Once the inspection is complete, we take into account if you have any specific directions and develop a plan to incorporate them into the project without having to compromise on quality. Five Star Bath Solutions of Montgomery County has been installing bathtubs and remodeling bathrooms for years now. We know exactly which areas to tap to get the job done with maximum efficiency.
One-day Remodeling
There are several reasons why so many people prefer hiring Five Star Bath Solutions of Montgomery County for any bathroom remodeling job. One of the major reasons includes the fact that we allow you to convert your shower space into a beautiful bathtub within a single day. In fact, even if you opt for a complete bathroom remodeling job, one day is all it takes for us to complete the job.
The Exquisite Benefits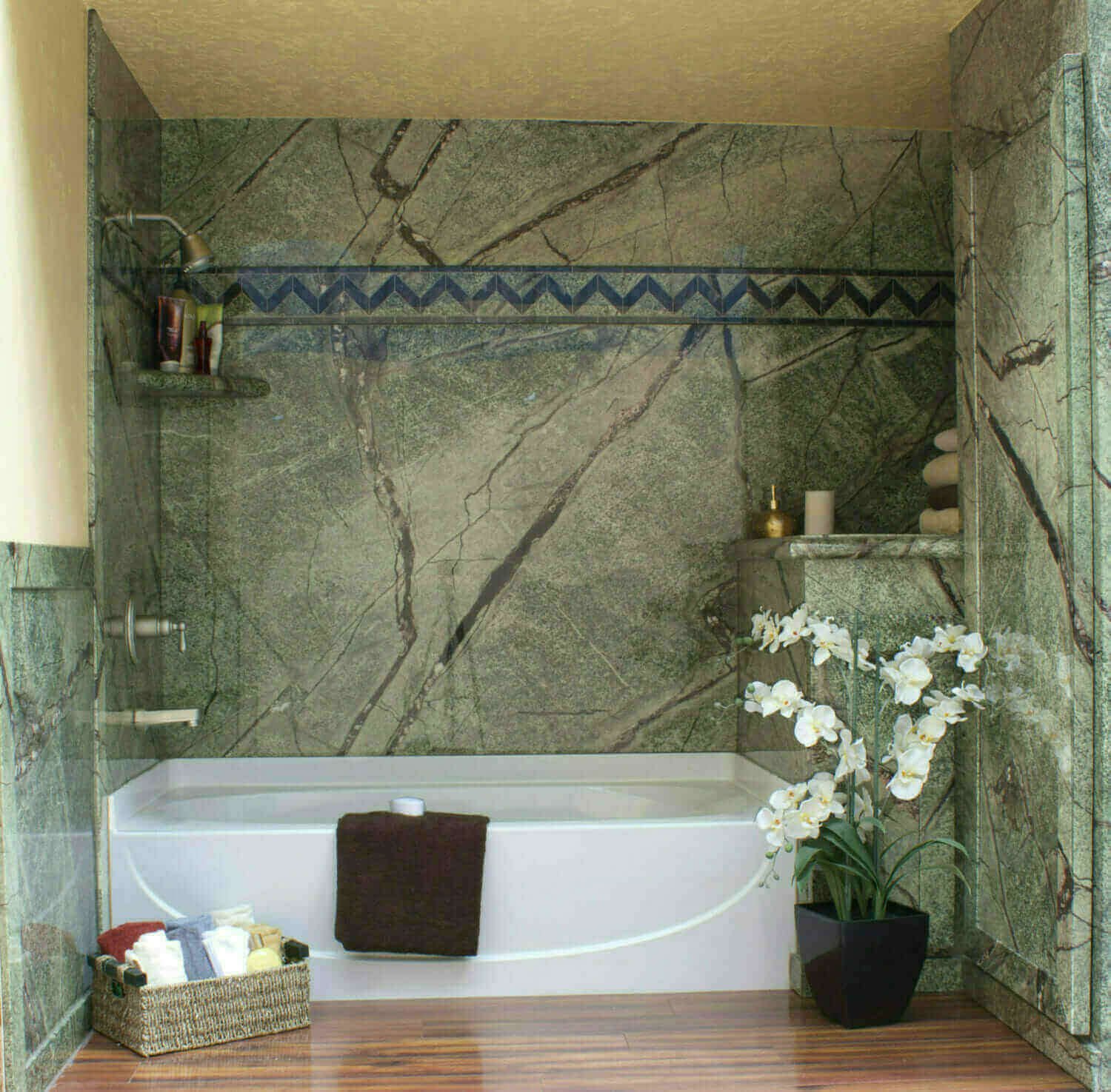 Five Star Bath Solutions of Montgomery County also offers you additional benefits that go on to add value to your overall experience. Our entire team is always committed to offer you the best of services and products. Here are a few of the value-added services that you get from us.
The products that we offer are of the highest quality. We offer bathtubs with a lifetime warranty and ensure that any of our products will perform well.
You are guaranteed to find a bathtub that perfectly suits your needs!
Our top-notch services from the moment you get in touch with us to the commencement of the project and beyond are what elevates your remodeling project experience.
Luxury and Style
Five Star Bath Solutions of Montgomery County doesn't just bring to you a range of designs of bathtubs to choose from. You get to enjoy different sizes, features, and functions. The products you choose are all manufactured by elite brands in the market. For your satisfaction, we only deal with premium brands.
Customized Services
Five Star Bath Solutions of Montgomery County offers its customers customized services. For starters, you opt for the bathtub that best suits your needs. Furthermore, you have the opportunity to participate in the designing process. We take your ideas into consideration and factor them into the remodeling project.
Hiring the Best
Whether you want a simple shower replacement or complete bathroom remodeling, Five Star Bath Solutions of Montgomery County is the perfect choice for you. To hire us for the job, all you need to do is call us at (610) 200-6894 today!