Orem Shower to Tub Conversions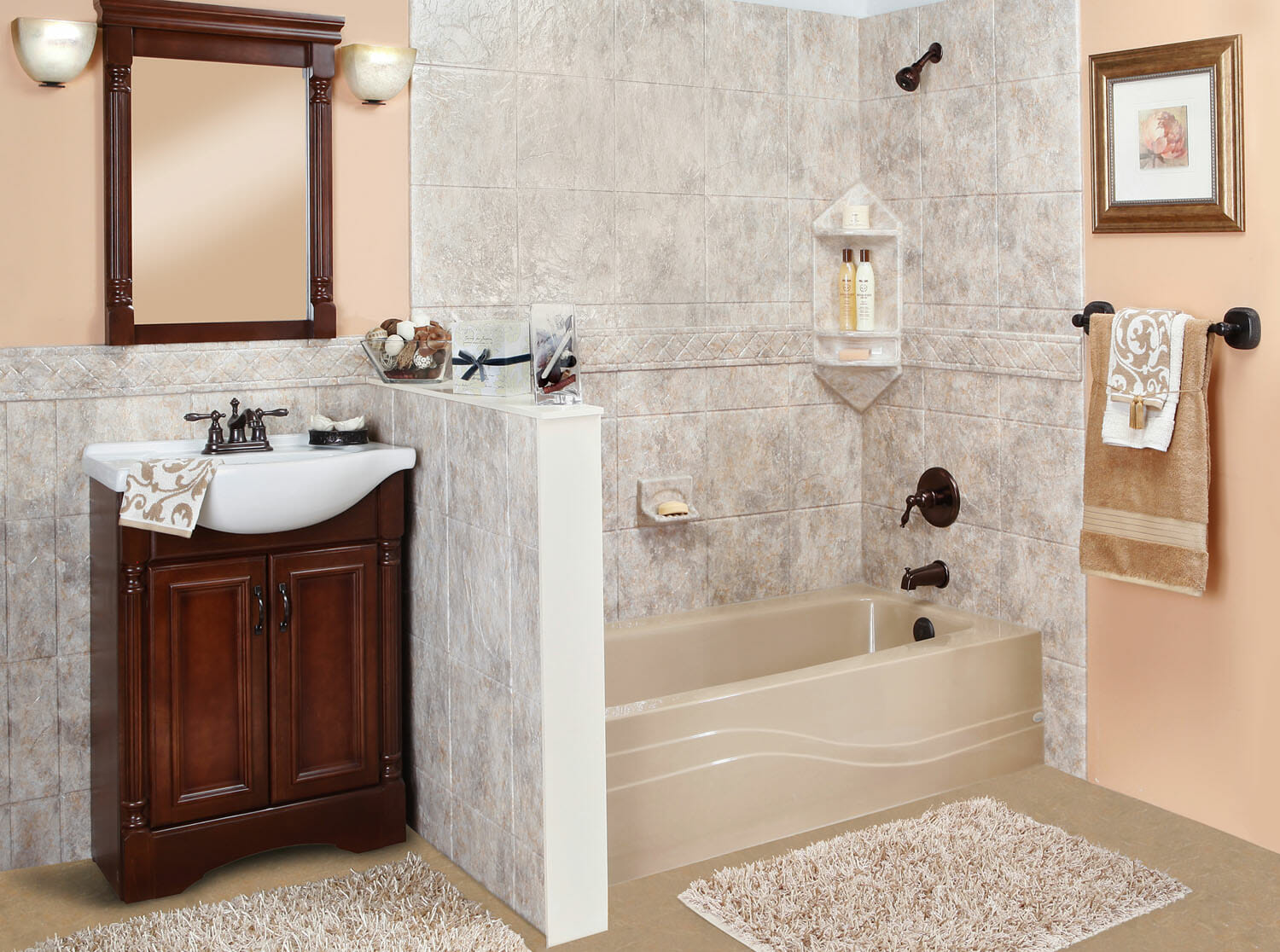 There is nothing like a luxurious bubble bath in a comfortable tub. If you don't have a bathtub, there is nothing to worry about. Five Star Bath Solutions of Orem has got you covered. We offer some of the best bathtubs that can be installed in place of your boring shower.
We have been serving customers for several years now by offering them customized solutions for the installation of bathtubs. We believe in offering you quality-based service. This is why we care about your overall convenience and comfort so your entire experience with us is worth cherishing.
Single-Day Installation
At Five Star Bath Solutions of Orem, dragging out or delaying work is simply out of question. We always put in our utmost effort to replace your shower with an exotic bathtub within a single day. Our team ensures that we meet the entire set of requirements you have laid in front of us.
Our expert professionals come with years of experience in the field. They only need a short amount of time to thoroughly examine the installation space and begin the project. Since they know exactly which areas to tap, they take a mere few hours to complete the entire installation.
Quality Guaranteed
At Five Star Bath Solutions of Orem, we guarantee top-notch quality. Regardless of what happens, we promise to deliver top-quality work. The best part is that our team of installers does not need more time to concentrate on quality. They do a precision job in pretty much the same amount of time it would take to get the installation done otherwise.
We take quality extremely seriously for a couple of reasons. Satisfaction of the customer is of prime importance to us. When you hire Five Star Bath Solutions of Orem, you get to enjoy a perfect bathtub installation.
You Can Customize!
To make things even more convenient, Five Star Bath Solutions of Orem allows you customizable solutions. Our expert installers and designers take your ideas into consideration prior to beginning the bathtub installation. This allows us to incorporate your ideas into the project offering a much more gratifying experience.
We integrate the best practices with your personal ideas about where and how the bathtub should be installed. This leaves you with a customized solution that is perfect in both aesthetics and utility.
Augmented Benefits
We at Five Star Bath Solutions of Orem know how difficult a bathroom remodeling experience can be. This is why we are here. We are determined to offer you solutions that make the entire bathtub installation or remodeling job easy for you. To ensure that, we bring to you a set of augmented benefits.
You get to choose from a large variety of top-quality bathtubs.
Our entire staff is certified and is offered regular training to keep up with the most contemporary installation and remodeling practices.
Once the bathtub installation is complete, we clean any clutter created during the job.
We Want Your Satisfaction
Our core motive at Five Star Bath Solutions of Orem is to offer clients and customers the ease and satisfaction they deserve. This is why all our services are customer centric. Whether you hire us for a simple shower to bathtub conversion, or for a complete bathroom remodeling, you will experience an unmatched quality of service.
Five Star Bath Solutions of Orem offers you one of the best bathtub installation services in the market. We complete the entire project within a day. We clean the mess once the project is complete. We offer all of this at some of the most inexpensive rates you can find anywhere in the market.
If you are looking forward to getting your shower replaced with a contemporary bathtub, why not contact Five Star Bath Solutions of Orem by dialing (801) 396-1018? We also offer full bathroom remodeling services that are completed by our expert team within a 24-hour timeframe.