Bathroom Design Considerations: What Will Your Bathroom Need?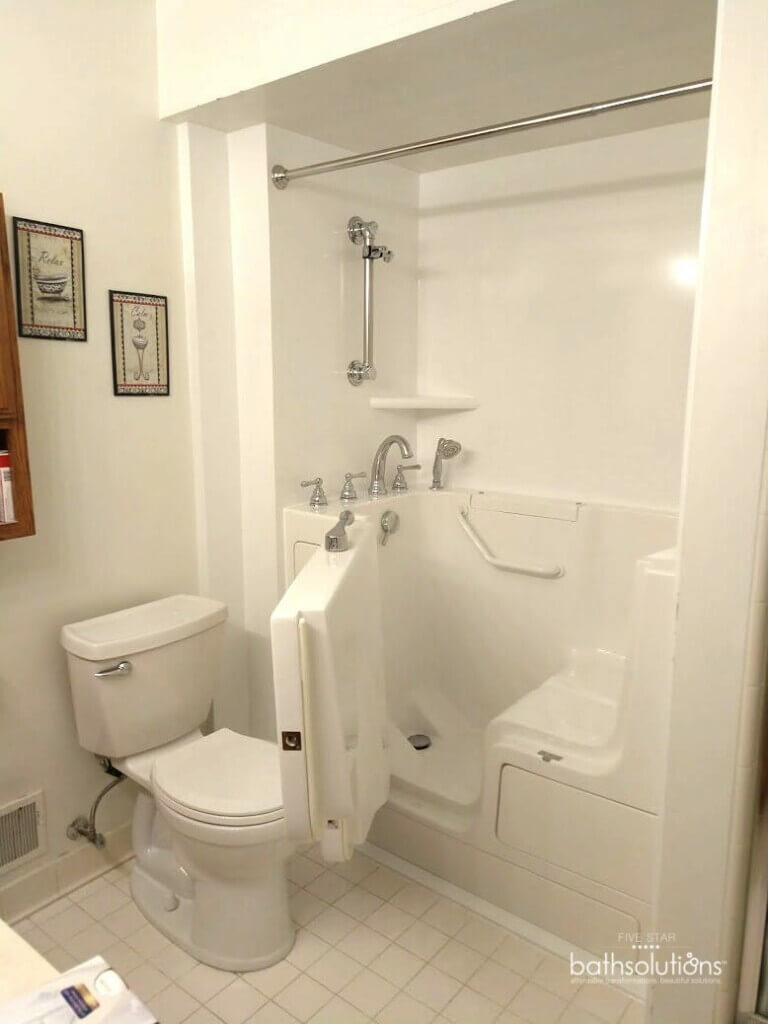 Before you jump into picking a bathroom style and aesthetic, it's important to make note of any design considerations you'll need to take into account for your project.
This means revisiting your reason behind your remodel as well as your current lifestyle and family situation.
For example, if you've decided to remodel because your elderly mother is moving in with you (or perhaps you're thinking about aging in place for yourself), it would be important to take that into consideration when designing the remodel.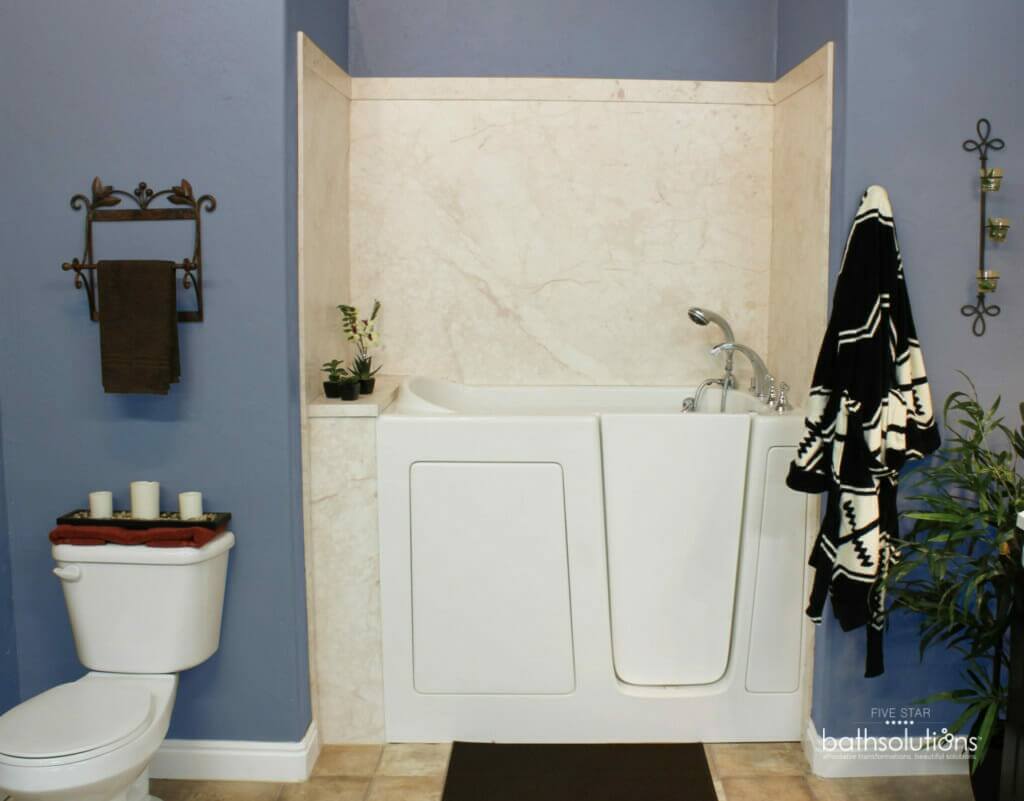 Special accessibility and safety additions may be needed in that case.
Additionally, you want to ensure you have a clear understanding in regards to appliances, fixtures, storage, plumbing, etc.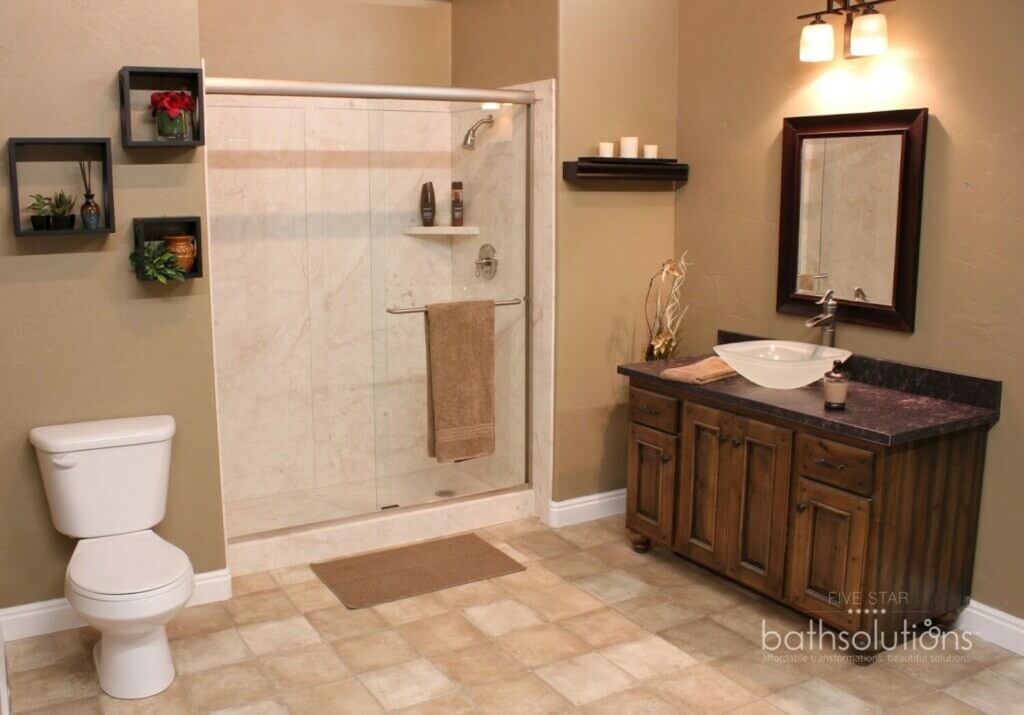 Thoroughly looking into bathroom options will allow you to confidently move forward, knowing your bathroom will be the best it can possibly be.
Let's take a look at a few of the top design considerations to think through.
1. Safety, Functionality, Accessibility
A big reason many people decide to renovate a bathroom is to make the space more accessible. New safety features relieve stress and reduce the worry of injuries:
Shower Benches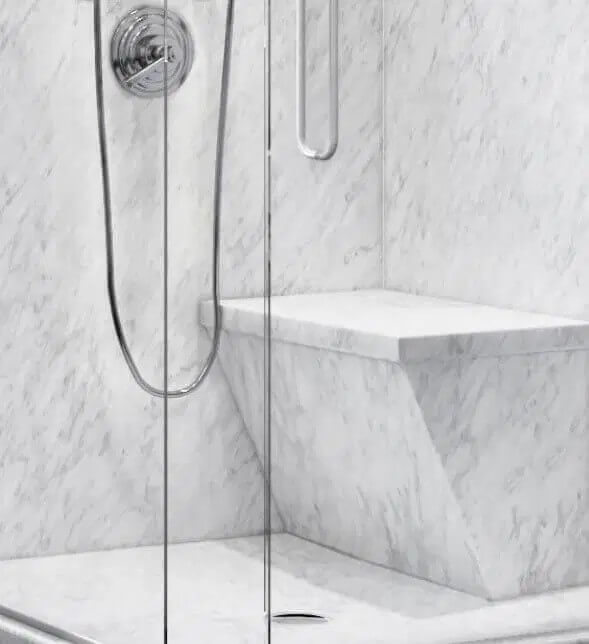 Shower seating is one of the first things to consider when designing your remodeled bathroom.
Whether for comfort, to maintain your independence, or to make life easier for a caregiver, shower benches deliver.
There are many options when it comes to shower benches:
Drainage holes in seat
Armrest for added stability
Built-in wheels for mobility
Five Star Bath Solutions has a large selection of comfortable, sturdy shower benches that will hold up.
Whether you want it built in, mobile, or any other accommodation, we can make it happen.
Safety Bars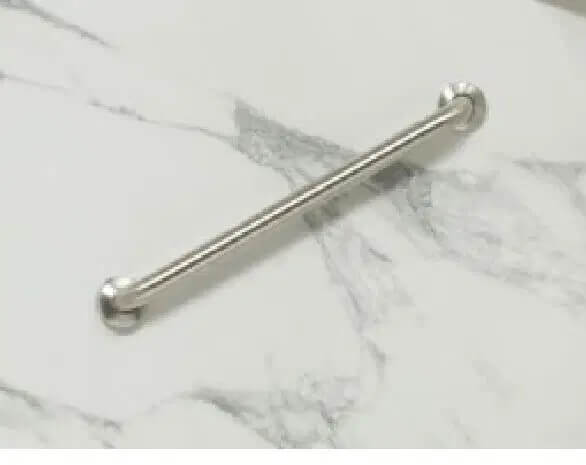 Adding safety bars is an excellent way to reduce the risks without taking up space in the shower area.
Grab bars are installed into the wall of your shower, providing balance when the floor gets slick and slippery.
Five Star Bath Solutions has ADA-rated safety bars available in various lengths, colors, and textures.
Our safety bars can fit any aesthetic while adding a sense of ease and comfort.
Low-threshold bases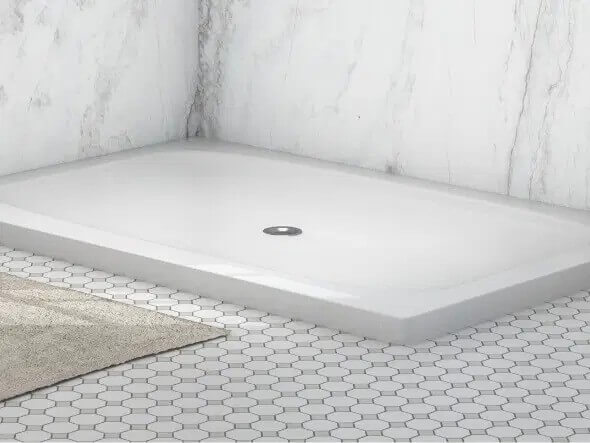 Low-threshold, walk-in bases make entering and exiting a safer, easier experience.
Never precariously hop into the tub again!
Walk-in spaces completely eliminate the need to raise your leg or foot more than a couple of inches off the floor.
It's more manageable, more convenient, and allows many individuals to hold on to their independence longer.
Non-Slip Floors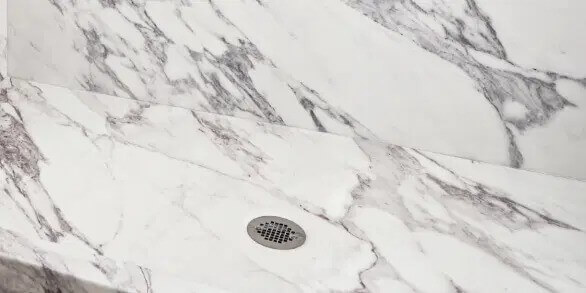 The best way to reduce the risk of slipping is by including slip-resistant floors and mats.
Standard tubs and walk-in showers become much safer with textured non-slip floors.
These flooring options add extra grip that helps bathroom users keep their footing.
2. Bathroom Size
In many homes, bathrooms are very small spaces—and they're even smaller in camping trailers and tiny homes! These micro-homes give us the perfect place to glean a few lessons about how to effectively use small spaces to make the most of your bathroom. So, how do you make the most out of a small space?
This is one of the biggest considerations to make before you start your remodel design. Begin brainstorming about solutions (walk-in shower, small vanity, multipurpose items) to have an idea when you talk to a professional.
Glass Doors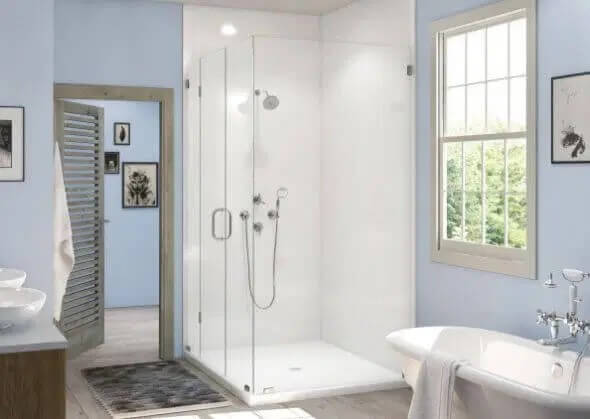 Glass shower doors keep things bright and airy.
When you're short on space, the illusion of it can be just as helpful as actual square footage.
Glass doors allow you to see through the room, making everything seem bigger.
Five Star Bath Solutions offers:
Glass doors
Shower rods
Open concepts
Tub/Shower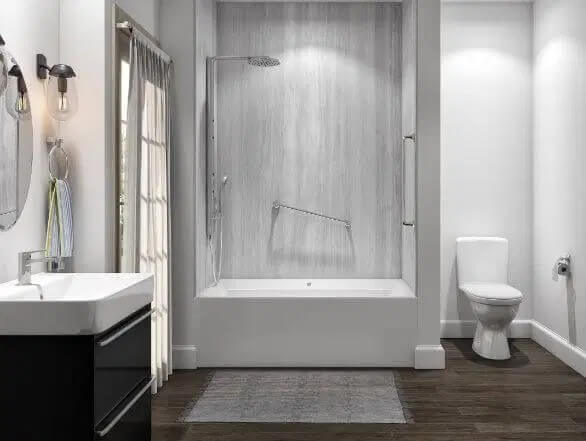 In tiny bathrooms, multi-purpose spaces are your best friend. Locating the shower over the tub consolidates space.
You can even turn your entire bathroom into a walk-in shower. Make the vanity waterproof to get rid of shower doors and curtains.
The average bathtub width is 30" while the average paneled shower is 35-40" wide.
Wall Storage
Utilize your walls!
When you have limited floor space, use wall storage for anything and everything.
From toothbrushes and razors to towels and medicine cabinets.
Adding shelves and niches for your bathroom toiletries will keep you organized without using
extra space.
Floating Vanity
Floating vanities give you more floor space and make the room feel open.
These designs work great for people who want an uncluttered, minimalist feeling.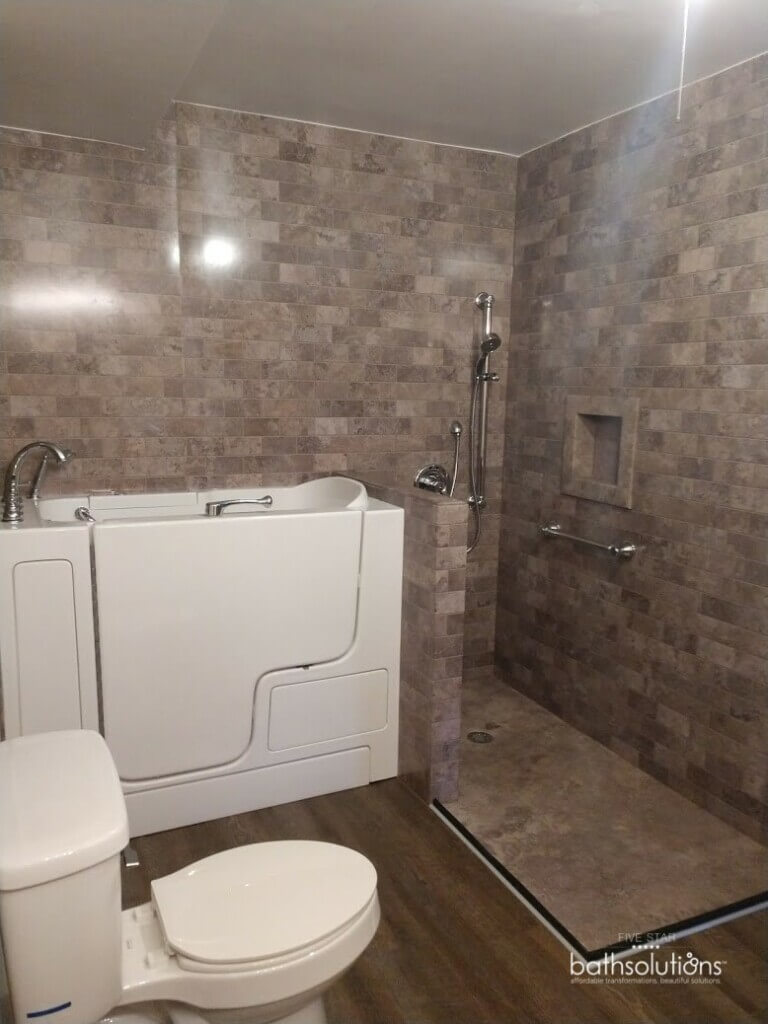 3. Special Considerations
Beyond issues of safety and size, researching bathroom remodel options is an important piece of designing your renovation.
Figure out what your dream bathroom has in it and then find the right contractor to turn that dream into a reality.
Five Star Bath Solutions offers an incredible variety of shower enclosures and bath designs. We provide options for showers with doors, curtains, or panels, as well as corner shower designs.
We also offer luxury bath options with jetted tubs or special showerheads at select locations.
Do your research and make a list of wants, needs, and concerns. Without this list, it will be harder to move forward with the design process.