Bold New Fixtures on a Budget
Replacing tired old fixtures is the fastest way to give your bath a bold, new look on a budget.
By Douglas Trattner
"Fixtures are the jewelry of the bathroom," notes Andrea Conroy, product manager at Moen. "A great faucet is an accessory, like a pair of earrings. It's the icing on the cake."
Fixtures are also the perfect place to start when approaching a budget-minded makeover of a bathroom. Simply by swapping out the faucet, affixing complementary knobs and pulls, and installing a new shower rod, homeowners can give their baths an entirely new look for less than $500.
Grab Hold
"Mounting new knobs and pulls on your cabinetry is one of the least expensive ways to update your bath," says Danny Wittenberg, representative for Edelman Plumbing and Design in Bedford Heights, Ohio. For less than $100, he notes, homeowners can swap out their tired old hardware for stylish new options. And it is far less expensive than buying new cabinets.
Danny recommends companies like Top Knobs USA for its broad range of styles and finishes. Like all fixtures, finish will determine price, with the trendier oil-rubbed bronze and antiqued surfaces outpricing the brushed chromes and polished nickels. There are shapes and styles to fit every taste, from eclectic, corkscrew-shaped knobs to sleek, contemporary and stainless-steel bar rails.
For the easiest installation, he recommends replacing drawer pulls with ones that require the same "boring," or distance between drilled post holes. And in the case of knobs, remove the old ones to see if they have left an indentation on the cabinet face. If so, select a new knob large enough to cover the mark.
Faucet Facelift
"Changing the faucet is such an easy way to give your whole bathroom a facelift," says Andrea. For under $100, she says, you can give your bathroom an entirely new look, new finish and new style. "And you haven't even lifted a paintbrush," she adds.
Keeping pace with consumer trends, Moen has introduced affordable lavatory faucets with the same elegant, high-arching necks of more expensive brands. Finishes, too, mimic those of significantly more costly models. "The Old World finishes like oil-rubbed bronze are really growing in popularity," Andrea notes.
Available at the Home Depot and Lowe's, Moen's line of lavatory faucets starts at just $62 and includes such popular style groups as traditional, contemporary, eclectic and modern. Finishes range from polished chrome and brushed nickel to antique, pewter and the aforementioned oil-rubbed bronze. Handles are available in cross- and lever-style.
To avoid installation mistakes, Andrea recommends replacing "widespread" faucets (spout separate from hot and cold water handles) with like models, and "center-set" models (spout and handles combined on a single unit) with the same.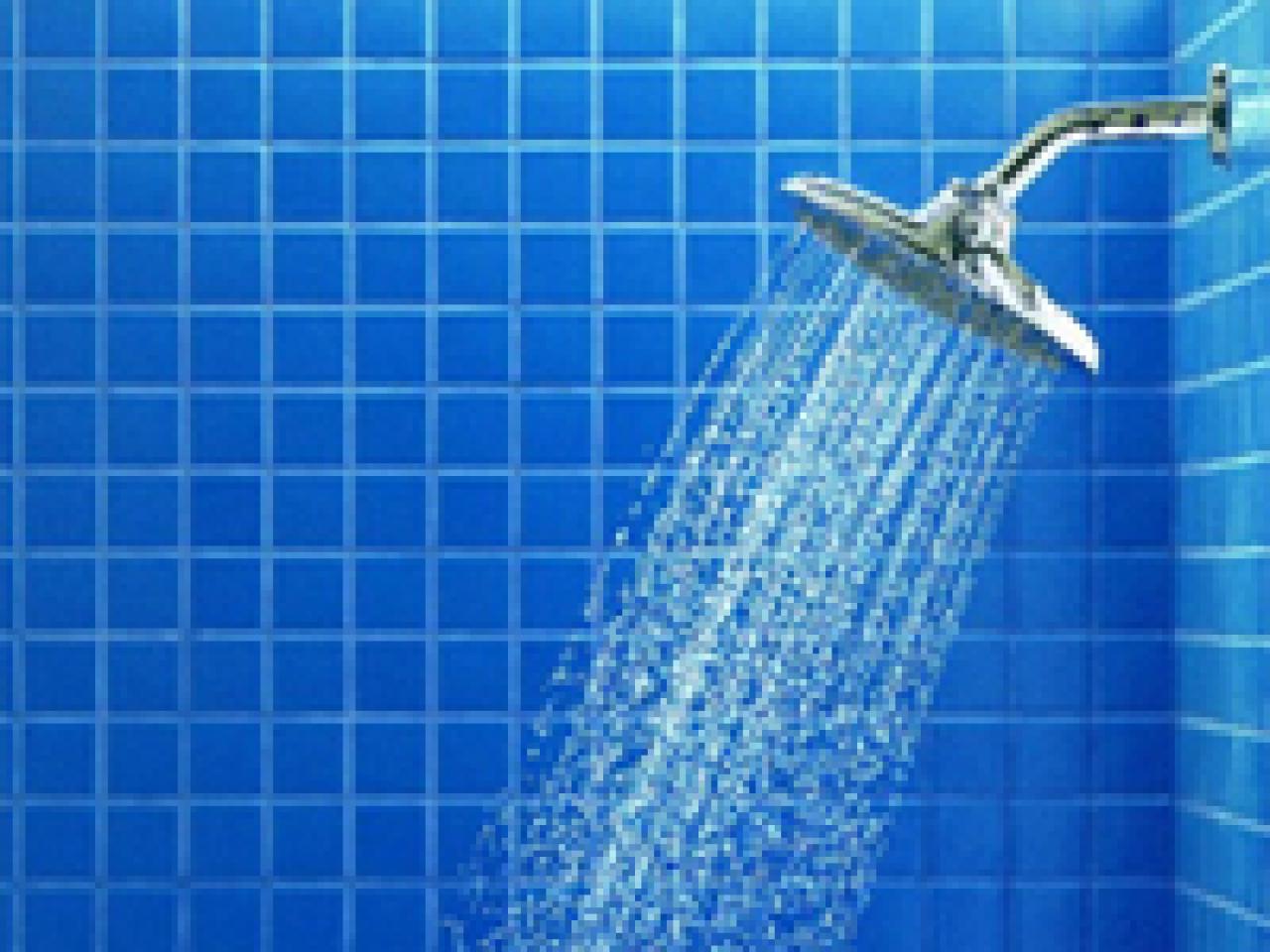 Relax under a rain showerhead.
Something to Sing About
"You can give your bathroom that luxury hotel look with a new showerhead and curved shower rod," says Ingred Ng, product manager with Moen.
One of the quickest and most inexpensive ways to update your bath is by installing a large-diameter, full-flow rain shower, she says. The newly introduced 7-inch InvigoRain showerhead, available at Lowe's for just $56, will not only update the look and personality of your bath, it will feel fantastic after a long day at work.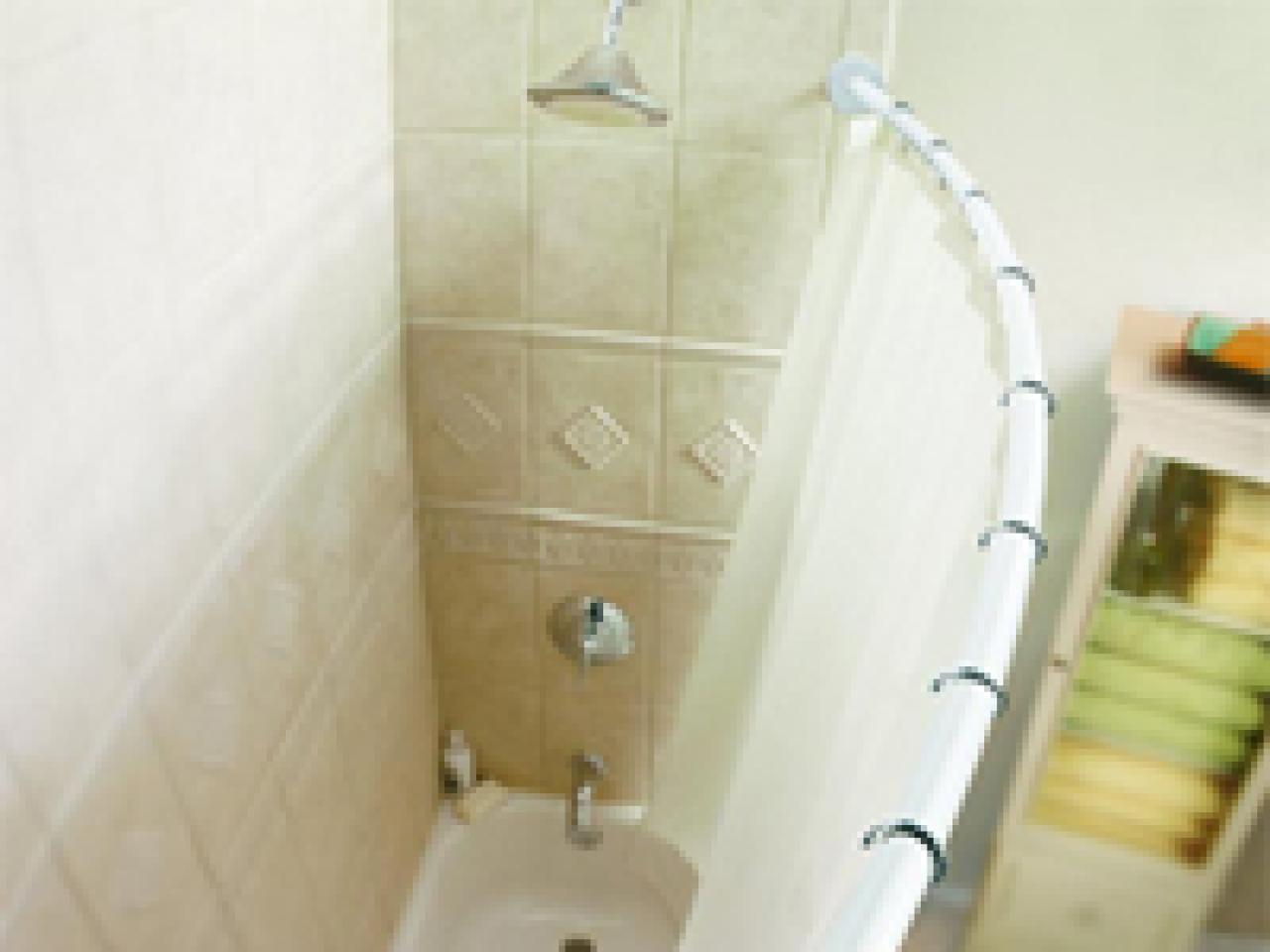 A curved shower rod can add six inches of elbow room.
Sweeping curved shower rods, available at Lowe's and Bed, Bath and Beyond for $35 to $50, not only give your bathroom that "luxury hotel" look, they provide an additional 6 inches of elbow room in the shower.
Both the InvigoRain showerhead and the curved shower rod are easy to install and available in finishes that match the other fixtures in the room.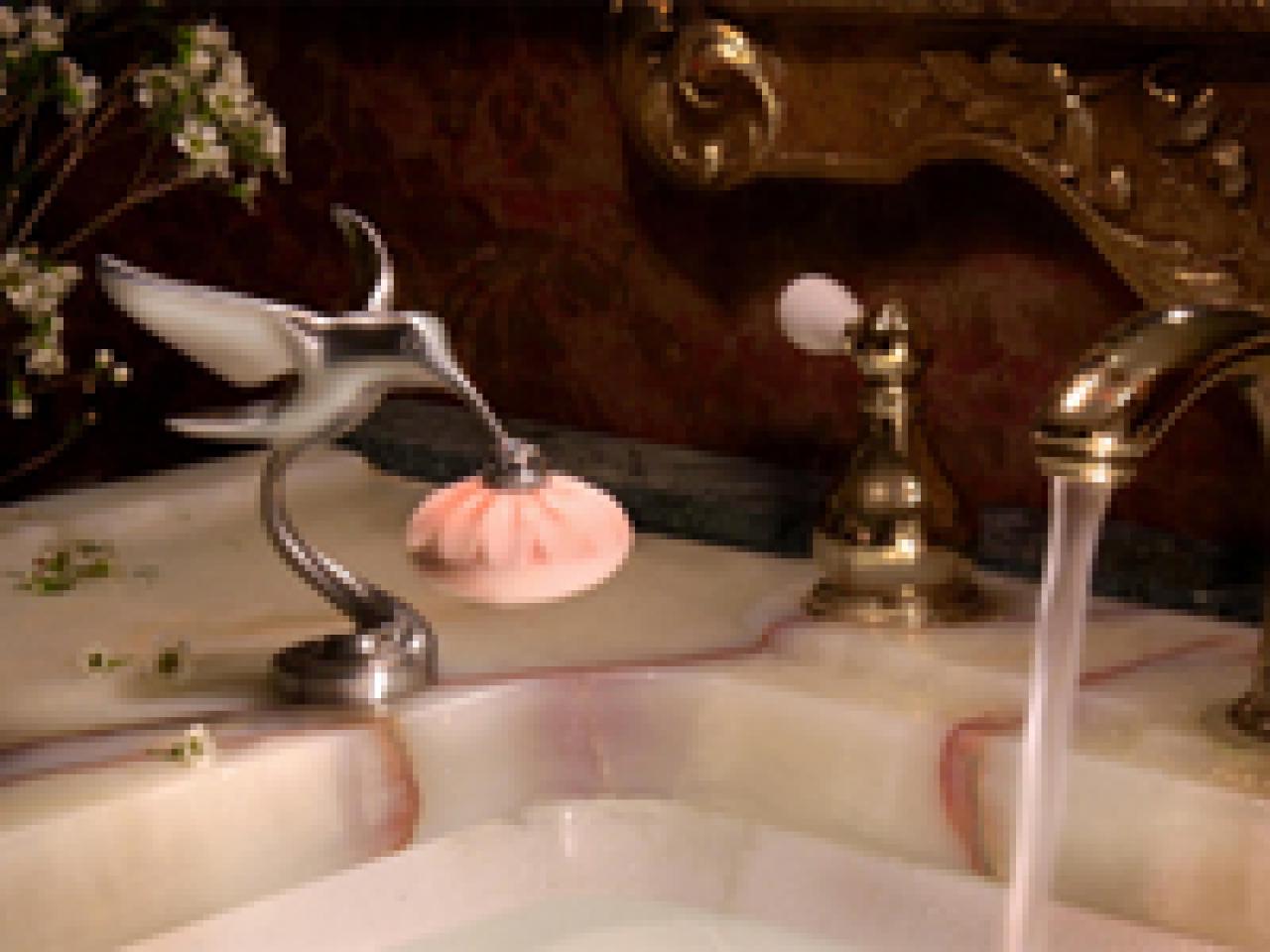 The Humm soap holder eliminates the need for the old soap dish.
Suspend Your Soap
For something fun, functional and drop-dead gorgeous, consider suspending your soap from one of Noveletti's distinctive soap holders. These handmade works of art mount to your bathroom countertop and dangle the bar of soap over the sink, eliminating the need for a goopy and unattractive soap dish.
"Our soap holders are so beautiful, they can act as the design centerpiece for an entire bathroom," says Nanci Greenwald, Noveletti's president. The company offers six one-of-a-kind designs with names like Petal, Swing and Humm, which artistically embodies a hummingbird caught in mid-air.
While not cheap — prices range from $225 to $375 — the impressive sculptural forms add such a great look to the sink, which is the focus of attention in every bath, that it is easy to justify blowing half your budget.
"Some people design their whole bath around them," adds Nanci.
Jiggle the Handle
After you have replaced the faucet and showerhead, Danelle Martin of Moen recommends tying everything in the bathroom together by installing a coordinating decorative tank lever. "It is one more element of the bathroom that nobody thought to decorate before," Danelle says of the little levers on the front or side of the toilet tank.
Available at Lowe's and Bed, Bath and Beyond for as little as $15, Moen's decorative tank levers are an immensely affordable way to add that finishing flourish to your bathroom.
HGTV. Bold New Fixtures on a Budget, [Online]. Web address: http://www.hgtv.com/bathrooms/bold-new-fixtures-on-a-budget/index.html (Page consulted on May 16 2011)